Building trust through referrals for small business is an excellent way to gain new customers and improve the relationship with longtime customers at a reasonable price..
When friends refer friends to your product or service, social proof increases, which is commonly followed by curiosity.
If they like what they see, you're just a call or click away from their business.
Referred business is usually the first choice business because of the implied level of trust.
From here on out, I will let the math prove just how essential referral marketing is for businesses in 2023. If you're developing a marketing plan for small a business, these are stats to consider. (According to DIRHS)
Because of that fact that 9 out 10 customers trust peer recommendations, no other traditional way of advertising can compete with this level of trust.
So now sales & marketing are turning to more intimate, trust-building forms of marketing, and have been quick to adopt the latest marketing technology to reach new customers.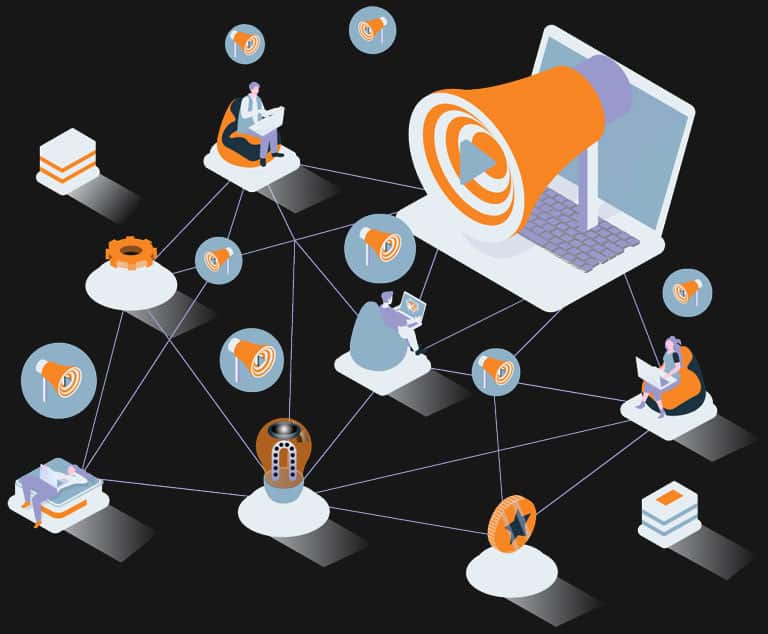 Be Sure Customers Know Your The Best Choice in 2023
Don't let your business fall behind in 2023. Check out why so many businesses are adopting RelyCircle to connect with their customers, promote coupons, and referrals.
78% of customers who read reviews before buying were satisfied with their purchase decision. (Broadly)
What Can I Do To Get More Reviews For My Small Business?
Other Than Referral Marketing…What Trends Do I Need to Know To Help My Small Business?
Here's what I see as most relevant for business owners to look into for the year ahead.
What Makes A Customers Review A Verified Review?
Groups like G2 or BBB authenticate verified Customer Reviews about organizations (Positive, Negative, or Neutral). These groups vet reviews before being published online to ensure the reviewers are real customers.
Verified Customer Reviews Matter More In 2023 
67% of B2B buyers prefer looking over a mix of both positive & negative reviews when checking out a business. (G2 and Heinz Marketing)
Reviews account for about 15% of the method Google uses to rank local businesses. (Moz)
Wrapping It Up | Referral Marketing For Small Businesses
Finding the best fitting method to gain new, valuable customers for your business is not an effortless task. That's where recommendation apps like RelyCircle come into their own.
If you can grow your referral network to ‌where incoming leads are a constant. You will pay less and have a better chance of gaining a customer.Your referral network should generate high-quality client leads from your current clients and candidates.
Frequently Asked Questions On Small Business Referrals
What are successful examples of referral programs?
A friend might have referred you to one of these services. (That's how popular they have become using referral marketing!) Anyways here is the list:
T-Mobile: The Stock Rewards Program. The program is discontinued, but it comprises offering actual shares in the company to anyone getting T-Mobile high quality referrals via line activation.
Evernote: The program that helped gain 100M+ users. For every successful referral to a premium plan, you would earn 5 points, and 10 points on just the first three referrals. These points could add around three extra months of service of extra gigabytes of backup storage.
Koodo: The Mobile Refer A Friend Program. For the last three years, JD Power & Associates gave this wireless provider with the "Highest customer satisfaction rate".
How are referral programs unique from other forms of marketing?
Creating a connection with customers that rewards them for referring friends and family has the side effect of free marketing.
Unique offers are more enticing for customers the more they will keep referring.
An example of this is how Everynote rewards their referrals with free trial offers to their premium services.